Welcome message from Ambassador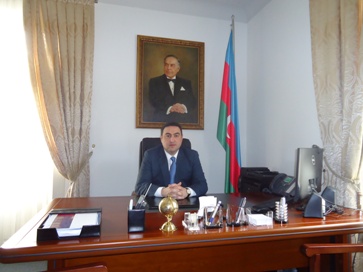 Dear guests of the website,
Welcome to the website of the Embassy of the Republic of Azerbaijan to the Swiss Confederation and Principality of Liechtenstein. This site provides general information about bilateral relations between Azerbaijan and Switzerland and Azerbaijan and Liechtenstein. It also contains information about Azerbaijan and Embassy itself. At the same time, the website has been designed to give foreigners who plan to travel to Azerbaijan and Azerbaijanis who visit Switzerland and Liechtenstein with the comprehensive information on consular services provided by the Embassy.
Azerbaijan is home to one of the most ancient sites of humankind and has been historically renown for its rich culture and natural resources. Standing at the crossroads of cultures and civilizations, Azerbaijan, a crucial juncture along the ancient Silk Road, is a home to an inclusive society proud of its diversity. From the alpine peaks and deep canyons of the Caucasus Mountains to subtropical forests of Lankaran to the shores of the Caspian Sea, the unique variety of Azerbaijan's nature continues to inspire its poets and musicians – heirs to the heritage of the great Nizami Ganjavi and masters of the mysterious music of Mugham. The Azerbaijanis are passionate about culture with the deep-rooted tradition of music being, perhaps, the most characteristic feature of our nation. It is only natural then that the first opera in the Muslim world-an adaptation of the East's epic love story "Leyli and Mejnun" – was written and performed in Azerbaijan in 1908 and in 2011, Europe's oldest and most watched the Eurovision Song Contest was won by an Azerbaijani duet.
Azerbaijan was the first democratic republic in the Orient established in 1918 but unfortunately its life was short and ended in 1920. During its short existence, the Azerbaijan Democratic Republic became the symbol of the Azerbaijani identity and the nation's aspirations granting to its citizens already in 1918 equal rights regardless of their ethnic or religious affiliation as well as equal voting rights to men and women.
Azerbaijan regained its independence in 1991. Today the people of Azerbaijan, comprising various ethnic and religious groups, are working towards developing a modern and democratic state with free market and solid social institutions. Foreign policy focuses on our territorial integrity, promotion of trans-regional economic projects, integration into European and Euro-Atlantic structures and contribution to the strengthening of global security. Azerbaijan is a member of major international organizations and is a strategic partner in the South Caucasus region.
Akram Zeynalli
Ambassador of the Republic of Azerbaijan to the Swiss Confederation and Principality of Liechtenstein